The Swamp is powered by Vocal creators. You support
Sajidah Ali
by reading, sharing and tipping stories...
more
The Swamp is powered by Vocal.
Vocal is a platform that provides storytelling tools and engaged communities for writers, musicians, filmmakers, podcasters, and other creators to get discovered and fund their creativity.
How does Vocal work?
Creators share their stories on Vocal's communities. In return, creators earn money when they are tipped and when their stories are read.
How do I join Vocal?
Vocal welcomes creators of all shapes and sizes. Join for free and start creating.
To learn more about Vocal, visit our resources.
Show less
The Reluctant Fundamentalist and Being Brown
Exploring Identity Politics Through the Fictional Lens of Changez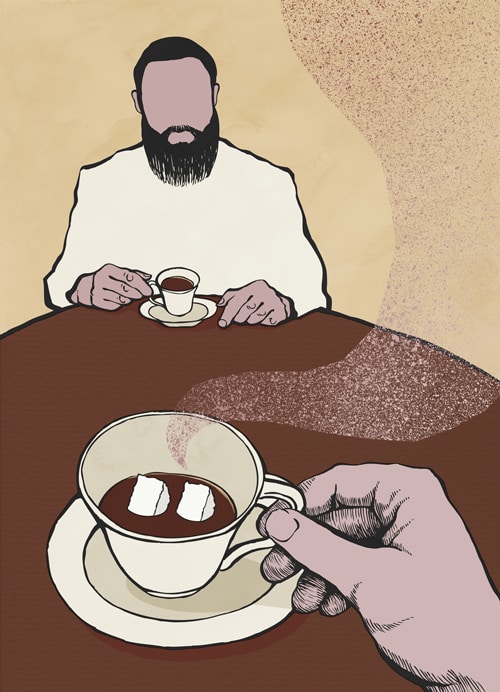 Five years ago I picked up a book that I never finished, but I fell in love with its title and the promise of a narrative so perfectly laced with a train of political and religious of thought that would fall perfectly in line with mine.
Five years on, I have finally finished this book. I was not wrong.
The Reluctant Fundamentalist, written by Pakistani-born, London-living author Mohsin Hamid, is so full of rich expression and irony, I half expected the words to take a bow on the last page. A reluctant one perhaps, all things considered.
There is a kind of humility that only comes from a confident self-assurance. The main character, Changez, exudes this in a way that left me wistful. You see, Changez is the literal expression of myself that I never had the courage, nor the quiet intelligence to display. Despite many hours spent in seminars discussing the state of America in global politics, and its position of arrogant assumed superiority and the repercussions of 9/11, I always came across too angry, emotive, passionate; understanding politics from a defensive position rather than an intelligent one.
Changez said everything I never mustered the ability to. He perfectly articulates the dissonance between Western and South Asian identity; a developing country citizen relaying first hand experiences of the impact of Western "development" and foreign policy, specifically in a post 9/11 context.
The story is largely centred on Changez's initial perusal of the American Dream, which is soon shattered by suspicion and internal conflict following the bombing of the Twin Towers. It follows his journey back home to Pakistan, and eventually his perceived identity of a "fundamentalist" by an American journalist/member of the intelligence services (the lack of clarity adds to the dynamism of the novel). However, it is the covert nuances of the novel; the unwritten edge of irony which leaks out of every line of the dramatic monologue; the *nudge nudge wink wink* inside political jokes Changez cracks at the American's expense; the bittersweet reality of his predicament at somebody who has fallen victim to the post-9/11 racial profiling; the underlying mutual understanding between Changez and the reader of the reality of the situation which mirrors true for so many outside of the pages of this novel.
It may seem that Changez has been forced to "pick sides" (America or Anti-America), but the reality is that the colour of Changez' skin, the accent in his voice, the hair covering his chin—all determined his position before he even had a say in the matter. In this regard, Changez draws upon the experience of many Muslims living in the Western world following the 9/11 attacks and the ensuing "with us or against us" paradigm. Such a binary is damaging, counter-productive even, (and one needs only look at the statistics of those who have turned to violent extremes in order to voice their frustration and political indignation at being targetted for the colour of the skin or the God they pray to), to understand this. It is 2016 now, and it continues to be this way. The Reluctant Fundamentalist raises pertinent questions about the value of government programmes intended at reducing the perceived threat of other deadly attacks, and whether the ensuing result of wrongly shattering and dissolving the lives of ordinary citizens along the way is really the answer.
Most importantly perhaps, it raises the issue of "Muslim identity and beyond"; can you be Muslim and be multi-dimensional? It explores how the post 9/11 division created a tunnel vision when concerning Muslim identity—almost as though being Muslim meant subscribing to a concrete and homogeneous identity. And yet the reality of the lived Muslim experience is so far beyond this flawed notion, and the novel serves a useful reminder of this. Perhaps this is best captured in the words of Changez when he says "Yes, I am Pakistani; yes, I am Muslim. But that is not all I am."
I have personalised Changez here, but I ought to pay due respect to his creator. Since completing The Reluctant Fundamentalist, I have gone on to read all of Mohsin Hamid's fictional works, and I am yet to be left disappointed. Never before have I been so taken aback by an author's ability to weave irony, humour, anthropology, relationships, political commentary, wit, and dialogue in a blanket of pure literary perfection. Hamid has a particular talent of allowing you to so fully enter another world and yet feel so connected with your own. That is my experience of a brown girl reading his work, and I can only hope he continues to fly the flag for cutting South Asian talent in literature.