The Swamp is powered by Vocal creators. You support
Kanwal Abidi
by reading, sharing and tipping stories...
more
The Swamp is powered by Vocal.
Vocal is a platform that provides storytelling tools and engaged communities for writers, musicians, filmmakers, podcasters, and other creators to get discovered and fund their creativity.
How does Vocal work?
Creators share their stories on Vocal's communities. In return, creators earn money when they are tipped and when their stories are read.
How do I join Vocal?
Vocal welcomes creators of all shapes and sizes. Join for free and start creating.
To learn more about Vocal, visit our resources.
Show less
Drop Scene at the White House
At 11th hour, National Security Advisor Michael Flynn resigns!!!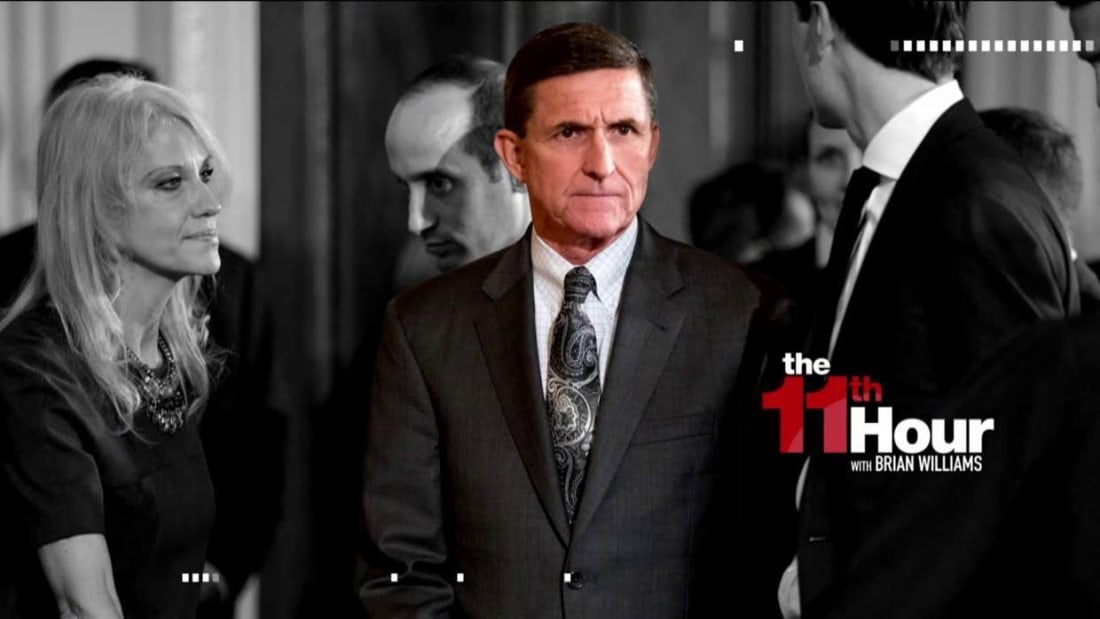 WASHINGTON, D.C.
White House ---- Late Night Action !!!
Just few hours after the Canadian PM Justin Trudeau left the White House, fire was smelled around the west wing. This fire, not to be extinguished - called for the resignation of Flynn, as Trump is known not to fire his favorite employees. 
Press Secretary Sean Spicer called the reporters late evening to deny any news of possible Flynn resignation. Flynn even went to Mar-a-Lago with PM Japan Abe and President Trump on the weekend retreat, and attended the morning presidential intelligence briefing at the White House.
(Editor's Note: Tomorrow press briefing at the White House, will be a roller coaster, Sean Spicer will face a tough time, defending the decision)
Then at 11th Hour, Michael Flynn abruptly resigned as President Trump's national security adviser Monday night, hours after it was learned that the Justice Department informed the White House that it believed he could be subject to blackmail.
Retired Army Gen. Keith Kellogg, a top policy adviser for Trump's presidential campaign, was appointed acting national security adviser, the White House said in a statement announcing Flynn's replacement.
Kellogg, 72, a former commander of the fabled 82nd Airborne Division, was chief operating officer of the Western coalition in Baghdad, Iraq, after the U.S.-led invasion in 2003. A senior administration official told NBC News that Kellogg was under consideration for the permanent job, along with retired Navy Vice Adm. Robert Harward, former deputy commander of U.S. Joint Forces Command, and former CIA Director David Petraeus.
Three senior U.S. officials shares that "Robert Harward" was considered the favorite for the job.
Flynn's status was considered perilous after it was disclosed that he had misled Vice President Mike Pence and other senior officials about his communications with Sergei Kislyak, Russia's ambassador to the United States.
A senior intelligence official confirmed last week that Flynn discussed the sanctions, which the Obama administration imposed to punish Russia for its campaign to interfere in the presidential election.
The intelligence official said there had been no finding inside the government that Flynn did anything illegal.
A senior official told NBC News on Monday night the president and his top advisers had been "agonizing" over what to do about Flynn for days. The official, who was involved in the discussions, says the situation became unsustainable — not because of any issue of being compromised by Russia — but because he had lied to the president and the vice president.
Republican Rep. Devin Nunes of California, the chairman of the House Permanent Select Committee on Intelligence, said Washington can be "a rough town for honorable people" and thanked Flynn for his "many years of distinguished service."
"Michael Flynn served in the U.S. military for more than three decades. Washington, D.C. can be a rough town for honorable people, and Flynn — who has always been a soldier, not a politician — deserves America's gratitude and respect for dedicating so much of his life to strengthening our national security," Nunes said in a statement early Tuesday morning.
Democrats, meanwhile, welcomed Monday night's news with barely concealed glee.
Rep. Adam Schiff of California, the ranking Democrat on the House Intelligence Committee — which is investigating the Trump campaign's alleged contacts with Russia — said Flynn's resignation was "all but ordained the day he misled the country about his secret talks with the Russian Ambassador."
"In fact, Flynn was always a poor choice for National Security Advisor, a role in which you need to be a consensus builder, and possess sobriety and steady judgment," Schiff said in a statement. "It is certainly no role for someone who plays fast and loose with the truth."
In a joint statement, Reps. John Conyers of Michigan and Elijah Cummings of Maryland, the ranking Democrats on the House Judiciary and Oversight committees, respectively, called for a full classified congressional briefing by Justice Department and the FBI no later than Thursday.
"The reality is General Flynn was unfit to be the National Security Advisor, and should have been dismissed three weeks ago," they wrote. "Now, we in Congress need to know who authorized his actions, permitted them, and continued to let him have access to our most sensitive national security information despite knowing these risks." 
The full text of General Flynn's resignation letter is below:
February 13, 2017
In the course of my duties as the incoming National Security Advisor, I held numerous phone calls with foreign counterparts, ministers, and ambassadors. These calls were to facilitate a smooth transition and begin to build the necessary relationships between the President, his advisors and foreign leaders. Such calls are standard practice in any transition of this magnitude.
Unfortunately, because of the fast pace of events, I inadvertently briefed the Vice President Elect and others with incomplete information regarding my phone calls with the Russian Ambassador. I have sincerely apologized to the President and the Vice President, and they have accepted my apology.
Throughout my over thirty three years of honorable military service, and my tenure as the National Security Advisor, I have always performed my duties with the utmost of integrity and honesty to those I have served, to include the President of the United States.
I am tendering my resignation, honored to have served our nation and the American people in such a distinguished way.
I am also extremely honored to have served President Trump, who in just three weeks, has reoriented American foreign policy in fundamental ways to restore America's leadership position in the world.
As I step away once again from serving my nation in this current capacity, I wish to thank President Trump for his personal loyalty, the friendship of those who I worked with throughout the hard fought campaign, the challenging period of transition, and during the early days of his presidency.
I know with the strong leadership of President Donald J. Trump and Vice President Mike Pence and the superb team they are assembling, this team will go down in history as one of the greatest presidencies in U.S. history, and I firmly believe the American people will be well served as they all work together to help Make America Great Again.
Michael T. Flynn, LTG (Ret)
Assistant to the President / National Security Advisor
###
-----
Reported By:
Kanwal Abidi
- White House Correspondent
Tweets @KANWALanalyst