You Cannot 'Escape' Racism
A Testimony by a Christian White Woman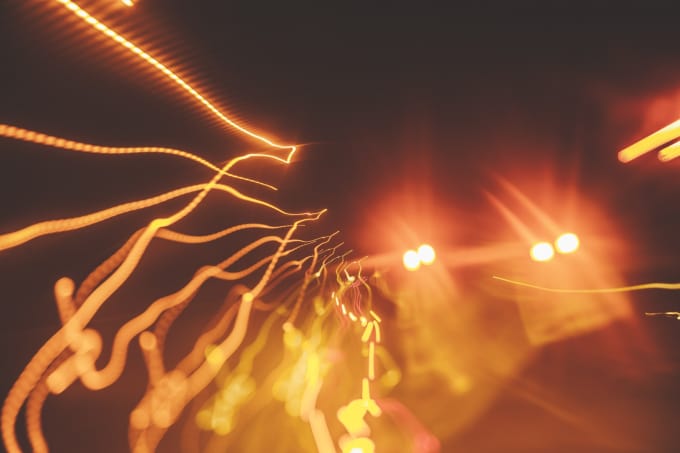 These arguments have been going on for a long, long time. I know a lot of us are feeling heavy right now, especially with the protests, and the violence, and shootings, and wave after brutal wave of seemingly endless pain and suffering. I haven't gotten involved up until this point, but something happened earlier this week that has prompted me to no longer remain silent. I want to use this example, specifically, as a highlight for the protests and violence erupting over race. (Also, as an example to my White brothers and sisters in here, in case they're in a similar situation and might not know how to go about it.)
Before I start, I should explain that the road I was on at the time is under construction. It's a three-lane road, and the construction has been going down one lane at a time. Right now, the middle lane is taken out, so you have two roads on either side, and a long strip taken out of the center basically filled with dirt. I take this road practically every day for work, so I'm very familiar with it.
Unfortunately, this one young man was not and at night he couldn't see that there was a point the middle lane just "stopped" and he ended up swerving off the edge into a dirt mound sometime after 11 PM, I assume. I come by around 11:30 to one Black guy and one Hispanic guy both trying to push his car back onto the street and not having any luck. One wheel of his car is still on the road, but there's a good eight inches between concrete and dirt, as it is, so it's near impossible to try to back up the car. I should know, since I snapped my strap trying to pull the car out as he reversed it. We just can't get the leverage and know we're gonna need to call someone. Unfortunately, the guy didn't have his ID on him and (I assume) couldn't pay either, so he couldn't call a tow truck.
I happen to have AAA, so I figured that was why God prompted me to stop and help this poor guy. (Unfortunately, I also had to lie and say that I was also in the car with him when this happened, so it still wasn't -quite- Christian of me, but hopefully my Father will forgive me.) So anyway, I get to calling them, then a worried young lady happens to show up. After checking with me under her breath that the man wasn't drunk, she warns me to take my car out of the street so no one behind us runs into me. As I'm talking between her and the service rep, the guy notices I'm on the phone and yells out to me, "You callin' the police!?"
Now, if anyone's been in this situation or happens to be closely familiar with it, they'll understand when I say he sounded and looked "angry." But since I had read a similar story about a car incident and another young Black man's fear sounding like anger, I already understood he was just panicked at the sight of a White woman on the phone at the scene of an accident. I yell back, "No, I'm calling triple A!" so he calmed down.
Of course, that sets a tone for the rest of the night. The Hispanic guy, who I originally thought had been a friend of his, jokes about cops pulling him over all the time because of his license plate then says he's gotta get going, so goes back to his car and drives off. I leave briefly to drive my car into the little neighborhood besides us to get it out of the road (and out of sight). So that leaves me, the Black woman and man (real names still protected) to just talk and kill some time. He mentions how glad he is I stopped, since he couldn't call out a tow truck and that it would've been bad if the police had showed up. The woman jokes she'll tell the cops her name is "White" so she can get out of trouble. I admit that I forgot my wallet at home, so hell, I don't even know what I'm gonna do when the dude shows up and asks for licenses.
"Well, I guess we're all just fucked then, ain't we?"
We all laugh and chill out a bit until the technician arrives.
But, you know what they say about the Devil.
"Aw hell," she says. "You just had to say somethin'."
The police car on patrol pulls up to check us out, not 10 minutes later. Of course, joking stops and the two with me instantly start panicking. The only reason I'm not is because I naturally keep my cool in high-stress situations. But I can feel their fear rubbing off on me too and I know, whatever the outcome, I have a much better chance at handling the situation. Both, because I'm White and because I act as a mediator almost daily. So I tell them that I'll go to talk to him and assure them that everything will be fine and heroically march out to face him.
…Ok fine, I step out like three feet and wave a little. I never claimed I was fearless.
But it's dark and I can't see through the windows, so I get my spine back and walk out hoping that I can put my money where my mouth is. I get to the driver's window, but the officer holds his hand up to me while he's on the radio and I wait nervously until he's done. He's serious and quiet and I can't hear what he's saying through the window. It's hard to read his expression in the dark, as he's radioing in what he's seeing on the road.
But he's also Black and I'm relieved and hoping that leans in our favor as he finally rolls down his window. Long story short, I just cheerfully explained to him that we swerved off the road. (Since I had already told the service rep I was with him, I needed to tell that to the officer too. Also, I was worried that saying "he swerved off the road" would paint him in a bad light and make the cop ask questions I couldn't answer.) He believed me and explained that, since we were still a little in the road, he needed to stay nearby to make sure we got out and there weren't any more incidents.
So he went to go set up safety flares and the moment I came back, they both asked nervously what happened. (Note that they hadn't seen the officer close up yet.) I explained to them he'd just stay by us and make sure we were safe. What caught me off guard was when the guy straight up asked me, "Did you say it's your car?" in a hopeful tone. I admitted that I said "we" drove into the lane and both of them were so impressed and relieved that I ended up laughing with them. Personally, I don't think lying to an officer is anything to be proud of, but I understood where they were coming from.
To my White brothers and sisters who don't get it yet, I'm not exaggerating when I say a huge weight had been lifted off their shoulders. They were so delighted that I had done something so small that I didn't know how to tell them the truth. That I'd done it for more than one reason and that I hadn't been improvising, but that years of studying up on racial tensions and injustices had culminated in a split second decision that made me side with him to make sure he got out that night safe and sound.
I was tempted to tell them, but I didn't. Pretty sure they got the most important message already anyway.
Now, as I'm sure you all can guess, things went smoothly for the night. After the technician finally managed to pull his car out, we all argued back and forth about whether the boiling water trick would fix the dent in his car, teased him about letting me drive next time, took turns trying to comfort him about the scratches and damage and "just be grateful it still runs," etc., etc. (On a side note, we asked and the officer explained to us why cops keep pulling over people with the paper dealership 'plates.' Turns out people fake those so they gotta run the numbers all the time. Go figure.)
The others headed off and the guy drove me to my car and thanked me profusely for helping him out. I just told him it wasn't a problem. Honestly, I was still trying to play it cool, even with the almost overwhelming emotions of what had happened in the last few hours. It was like I could feel fate working itself out through us. Skeptics and atheists will call me romantic, but we changed each other's lives that night. Me saving his and him reminding me of mine.
As I was driving home, it struck me how, while the compliments about my camaraderie and gratitude were nice, they ultimately felt hollow. The incident ended the way it was supposed to; Guy runs off the road, has trouble calling a tow truck, people band together to help him out, officer comes by and sees he's in trouble and helps him out too. Everything is hunky dory.
But the reality is that the situation could have gone very south, very fast, even with a Black officer, because it turned out the guy also panicked because he had something in his car. (He was murmuring, so I couldn't tell if he said 'big blunt' or 'BB gun.' I'm pretty sure the former, but before anyone asks, no, he was not high or driving under the influence. I could tell.)
So, guy swerves off into the dugout lane, Hispanic guy with a blasé attitude about cops helps him out. Officer finds them later, suspects he may have been drunk driving or high. Black dude with saggy pants is already panicking, makes cop more suspicious. Hispanic guy doesn't know the dude, doesn't want to get involved, so backs off. Cop asks for license. Black dude doesn't have it. Cop searches car, finds something. Either cop charges him and arrests him there or guy fights more and escalates charges. Guy gets taken in. Gets charged 10 year sentence, because of marijuana possession (as if it's some kind of violent addictive drug). Is away from family and can kiss chance at a real life goodbye. Ends up another statistic.
Or just gets shot. Still ends up another statistic.
Some people reading this might get mad and think I'm a bleed-heart liberal exaggerating and trying to paint cops in a bad light. I didn't say the cop would keep him away for 10 years, he's just making the arrest. I wasn't worried about him so much as I was worried about what would happen once the man was shoved in the back of his car and carried off to the slammer. Besides, it's because I understand the stress and dangers that officers go through that I understand why they can lose their tempers very quickly and make rash decisions. If I really thought all cops were "bad" and were just itching for violence all the time, I wouldn't have been so willing to go forward and talk to him alone. Believe me, I still respect officers and what they do. But with both the man and woman acting the way they were, they could have easily put him more on edge and made him think an arrest was necessary. But that night, we all said, "Have a safe night, officer," and we meant it.
If he were White, I still would have done the same thing, and said the same stuff, and had the same assumptions applied to him.
If you don't believe me, let me ask you this: Why would a young Black man, in his moment of panic, actually ask a White stranger if she could lie and say it was her car and she was the one driving? And the Black woman beside him, who initially wondered if he had been drunk driving, not knowing who he was or what he had done or the kind of person he was, still was silently hoping for the exact same thing? If you can't think it was shared experiences telling them that he'd be punished and I would get off Scott-free based only on skin color, then I'm not sure how else to convince you.
To my fellow Christians: I got called into work, when I wasn't supposed to be, and it kept me for an hour and a half later than planned. For dinner that night, my appetite suddenly turned voracious and I went and took thirds and fourths (when I only, occasionally, even take seconds). Almost as if the Lord needed me to be fueled and ready for the next four hours of what lied ahead, to be sure I was driving down that road at that night, at that time, and at full strength to make sure things went okay. I'm not asking you to suddenly turn democratic or liberal, because that shouldn't matter. Politics have no place in a discussion of basic human rights and fair treatment. I simply ask that if you think this whole "thing about race" is just some weird "liberal agenda," then why did our Father in Heaven prepare me that night to side with this young man?
He has a kid. At the end of the night when he was free, I finally saw the car seat in the back, finally noticed the "baby on board" stickers on his window. If you don't believe me when I say that he wasn't driving under the influence that night, then at least believe me when I say that I am convinced God brought me to him that night to be sure he stayed for his little girl, to be sure he didn't end up as another "Black father not there for his kid," and to end his cycle of tragedy and emotional and physical violence.
At least for now.
Won't it be a fine day where I don't have to be complimented just for siding with someone of a different skin color than me? Where a Black man won't have to practically beg a White woman to take the fall for a simple mistake, because he knows she'll be fine and it won't ruin her life like it would his? Where this would just be a 'good deed' story of someone calling out a tow truck when someone runs themselves off the road? Or a day where a man, getting into an accident and stranded, doesn't need help talking to an officer of the law just to be sure he stays safe?
I was thinking these things and more as I was driving home trying to sift through all my emotions. It prompted me to write about it, so that people could read my story, share it, and hopefully learn from it. Because I didn't go out that night looking to help "fight racism." I was tired, and irritated, and I just wanted to go home and sleep.
But the thing is, racism doesn't just show up when you want it to.
Imagine if I never educated myself on these issues and had no idea what was going on, if I had just been going down the road minding my own business and I stopped to help this guy out of the goodness of my heart. But things turned ugly when the officer showed up and suddenly I'd be thrown into the middle of a conflict. Then I'd be, what, an unfortunate and unwilling witness? Someone caught in the crossfire? Would you care about it then? Or just blame the careless, irresponsible Black man for not seeing well enough in the dark and not having his ID?
But don't forget: I didn't have my wallet on me either. Plus, I lied to the officer. So who was really the guilty one that night?
To my POC brothers and sisters:
I know things are hard. With 'human rights' getting confused for the 'politics,' and White folks turning a blind eye and invalidating your stories and experiences, you're tired, and resigned, and really close to giving up. I can't even imagine how many White friends you've lost so far in light of the recent events. But I promise people like me are out there. We're few right now, and we're rare, and our voices are only just starting to make an impact. We're doing what we can to educate the other White folk about the reality of our country. This story is just one tiny drop in the messy bucket, and it doesn't seem much compared to all the evils still happening, but I'm convinced this is a sign that change is coming. You don't have to believe me now. Just wait a little longer to see for yourselves.
To my White brothers and sisters:
This isn't to the ones already in the cause, but to the ones that, for whatever reason, feel the injustices, but aren't sure how to go about it, or are afraid to get involved. With the climate the way it is, I know broaching the topic has become a minefield. Ties are cutting, people are fighting, and with the seemingly "sudden" eruption of violence, it can seem like it's safer to stay back, or that there's no point in even trying. Truth be told, up until this point, I've only "confronted" one of my friends about it, and only briefly to one of my conservative family members. I've never even been to a protest before. So believe me, I'm not the perfect advocate and I'm not going to shame you for not "joining the fight."
Because I didn't fight the officer, I didn't "rally against the injustice" and scream out how wrong things were. He wasn't White, so it wasn't like I needed to spend hours convincing him of the racial biases in the system. All I did was have us all part that night as friendly acquaintances. I called the man my friend and calmly assured the officer the man was innocent, so the officer was willing to help. The young man asked me for hand sanitizer, and I teasingly asked if it was because I was white, so he relaxed around me. (He didn't, by the way, it was because I was a woman. I was about to say that was a funny assumption, until the other woman oh-so-helpfully informed she had some. Talk about almost putting your foot in your mouth.)
Anyway, the point I'm trying to make here is that the difference I made that night wasn't in fighting. It was because, in that moment of need, I just established myself as a friend.
Don't get me wrong, I know there are some instances where fighting is the only option and sometimes there really is nothing you can do, no matter how peaceful you try to be. But you don't have to figure out how to "fight" the systemic oppression and prejudices to make a difference. I am not a "warrior" by any means. But if I can manage to save one life just by talking to someone then imagine how much of this violence we can curb if 2 other people did the same, then 5, then 10, then 50, then 100, then —
But before you go rushing off, remember when I said I'd been studying this for years before this happened. And I am definitely not saying you should have to lie in order to protect someone; that was a special case. Because maybe the difference you make will be so simple no one will realize you're even doing it. It could be something as seemingly small as introducing an African-American man and woman as the young man, and young woman in a story. Notice how it instantly changed your image of them the moment I said they were "Black."
Listen to the accounts of microaggressions and subtle racism. Hear the pains, and complaints, and grievances of our POC brothers and sisters against "white people," so you don't make the same mistakes many have before, and you can be prepared, like I was.
And, of course, understand that them making generalities doesn't mean they're attacking us personally. If they have to live with people insulting them and assuming the worst about them just because of how they look, I think we're tough enough to handle a little bit of that, if it means helping to fix this awful mess.
If you want to start somewhere, I would say to start learning African-American History after the Civil Rights Movement and see how much the leaders were still fighting, even after they got the right to vote (yes, even Martin Luther King, Jr. There's a part in his campaign our educational system conveniently leaves out, and White Christians don't acknowledge when they laud and praise the successes of his peaceful protests). Or watch the documentary 13th on Netflix (not to be confused with 13 Reasons Why) and see why minorities distrust cops and the "justice" system so much. You'll already have a solid argument against why America is "not over race" yet. Hopefully, you'll keep going, reading about personal anecdotes and suddenly understanding them. You'll have a solid foundation, so that when a situation suddenly comes at you out of nowhere, like it did me, you already know exactly what to do.
Being Caucasian, we do have an advantage, and we can use that to help. But know that there's a difference between wanting to be a "hero," and helping another person just to be a decent human being. Give them the benefit of the doubt, assume they are all innocent until proven guilty, just like us — no matter what the media tries to show.
Because if there's one thing my short life has shown me, it's that sometimes, all someone really needs is a friend to take their side.
And that can end up making all the difference in the world.