The Swamp is powered by Vocal creators. You support
Scott Belford
by reading, sharing and tipping stories...
more
The Swamp is powered by Vocal.
Vocal is a platform that provides storytelling tools and engaged communities for writers, musicians, filmmakers, podcasters, and other creators to get discovered and fund their creativity.
How does Vocal work?
Creators share their stories on Vocal's communities. In return, creators earn money when they are tipped and when their stories are read.
How do I join Vocal?
Vocal welcomes creators of all shapes and sizes. Join for free and start creating.
To learn more about Vocal, visit our resources.
Show less
Why Can Democrats Take Heart After Losing Four Special Congressional Elections in a Row?
or, How to Convert Losses Now to Win Later.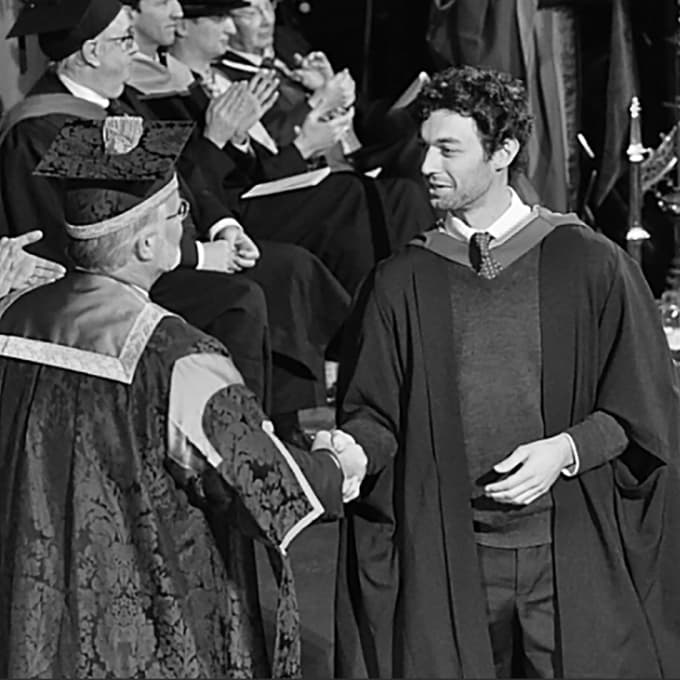 Much has been made of the Democratic loss in the special House election held for Georgia's 6th District near Atlanta.  It has been the most expensive campaign for a U.S. House seat in, like, forever; upwards of $50 million US. The reason so much was spent (most from sources outside of GA) is that Jon Ossoff, the Democratic candidate, was not supposed to have a chance of winning this district; no Democrat has for the last 40 years.  Further, this district has produced two of the most conservative legislators that Congress has seen, former House Speaker Newt Gingrich and Rep. Tom Price (now charged with dismantling the Affordable Care Act a.k.a Obamacare) as Secretary of Health and Human Services in the Trump administration.  Yet win it he almost did in the guerrilla primary in a field of 16+ candidates with 48.1% of the vote. (If he had received 50.001%, he would have won in the 1st round.)  The closest runner-up, Karen Handel, a conservative out of the Price mold, received just 19.8%.
After a tough-fought and very nasty contest (although the candidates themselves played somewhat nice), Ms. Handel came out the victor with 51.9% to Ossoff's 48.1% or by 3.8 points.  It is this margin of victory, and similar ones in the three other special elections the Democrats lost, which is the fodder of this article.

Here is why.  A well-respected political analyst, Charlie Cook, developed a way to gauge how partisan a congressional district is; it is called the Partisan Voting Index (PVI). It measures the degree of "lean" a given district has toward voting Democratic or Republican when compared to the national average.  It currently ranges, and this is what is important, from EVEN to D+44 and R+33, but that can change.  Cook considers "toss-up" districts to fall between D+5 to R+5.  

How reliable is this PVI?  Well, consider that there are 435 congressional districts, of which 16 are rated EVEN.  Of the remaining 419, only 17 (4%) are represented by members from the opposite party from which the PVI says the district leans.  Bottom line ... the PVI is pretty reliable.  So, why do I bore you with all of these numbers and background? Because it establishes the baseline of what I am about to predict next, and prove in terms of the four special elections the Democrats lost in a row. 
- The Democrats will most likely retake the House of Representatives -
Loss #1
The first of these losses was the Kansas 4th, where Trump won by 27 points. This was the GOP's first major scare. The candidates were Ron Estes (R) and James Thompson (D); there was a third candidate as well, Chris Rockhold (L). The PVI for this district is R+15, which is in lockstep with Trump's victory margin. Consequently, Thompson should have been a pushover; but he wasn't. The final result was 52.5% (R) to 45.7% (D), a 6.8 point difference. In most races, that kind of margin would be impressive. But in a R+15 district that was a huge embarrassment; the Ds should be proud!

Loss #2
Loss #2 was the Montana At-Large, PVI R+11, where Trump won by 20 points. The GOP candidate was Greg Gianforte who faced off against Democrat Rob Quist and Libertarian Mark Wicks. Here the results were, in spite of the fact that Gianforte body-slammed a reporter the day before the election, 50.2% (R) vs. 44.1% (D). The story is the same as in Kansas, the Democratic candidate should have been squashed ... yet he wasn't in Montana either. In fact, the 6.1 point difference was mortifying to the GOP.

Loss #3
The third loss was the South Carolina 5th district with a PVI of R+9, another solid Republican stronghold. Trump won South Carolina by 14 points. In this congressional district, against all odds, Democrats came within a hair's breadth of winning ... a whole 0.6 points when 9 points would have more likely. The results were Ralph Norman (R) with 50.3% of the vote against Tommy Pope's (D) 49.7%. One has to wonder what would have happened if the Democratic donors had given this race as much as they did the next one.

Loss #4
Loss #4 was Georgia's 6th congressional district, the most expensive campaign for a House seat in history; a whopping $50 million!! In the primary, the Democratic candidate Jon Ossoff almost won the whole thing with 48.1% of the vote. The run-off against Karen Handel (R) was almost as exciting when he again picked up 48.1% of the vote in this R+8 district. Unfortunately for Ossoff, Handel bested her previous 19.8% vote tally to a winning 51.9%. Here the margin was just 2.1 points instead of the expected 8 point difference.
The pundits have been predicting doom and gloom for the Ds because they lost four elections in a row as if they had a chance to start with. The fact is, they weren't supposed to win and the fact they came relatively close each time is clear evidence the Republicans are struggling. Had the Rs lost any of these, then the pundits would be clearly right in that it would be devastating to the GOP.
The Silver Lining
I am a glass-half-full kind of guy and as a long-time analyst, I also try to look beyond the obvious results. When I pull back the curtain, here is what is there ... a ton of districts that Republicans hold that have PVIs of 5 or less! But what does that really mean?
It's not much in normal years, but this is the era of Trump where nothing is normal. This is born out by the Democrats coming so close to winning in districts where there should have been no contest at all. And that is why I can almost twist losing into winning. Had these districts been R+5 or less the odds are Democrats would have won all four races.
While these districts weren't toss-ups, many others are. In fact, there are 23 Republican-held seats the are in districts between Even and R+3. Guess what, the Ds only need 24 to take the House back. If you throw in the R+4 districts, the total rises to 33 that are vulnerable. Finally, when R+5 is added in, the limit for toss-up districts, another 10 are added winding up with a total of 43 districts which are "toss-ups".
In my view, the political climate is probably only going to get worse for the Republicans over the next 12 months. That is why I am going out on a limb and predict the Democrats will take back the House of Representatives in 2018.