The Swamp is powered by Vocal creators. You support
Marta De Prisco
by reading, sharing and tipping stories...
more
The Swamp is powered by Vocal.
Vocal is a platform that provides storytelling tools and engaged communities for writers, musicians, filmmakers, podcasters, and other creators to get discovered and fund their creativity.
How does Vocal work?
Creators share their stories on Vocal's communities. In return, creators earn money when they are tipped and when their stories are read.
How do I join Vocal?
Vocal welcomes creators of all shapes and sizes. Join for free and start creating.
To learn more about Vocal, visit our resources.
Show less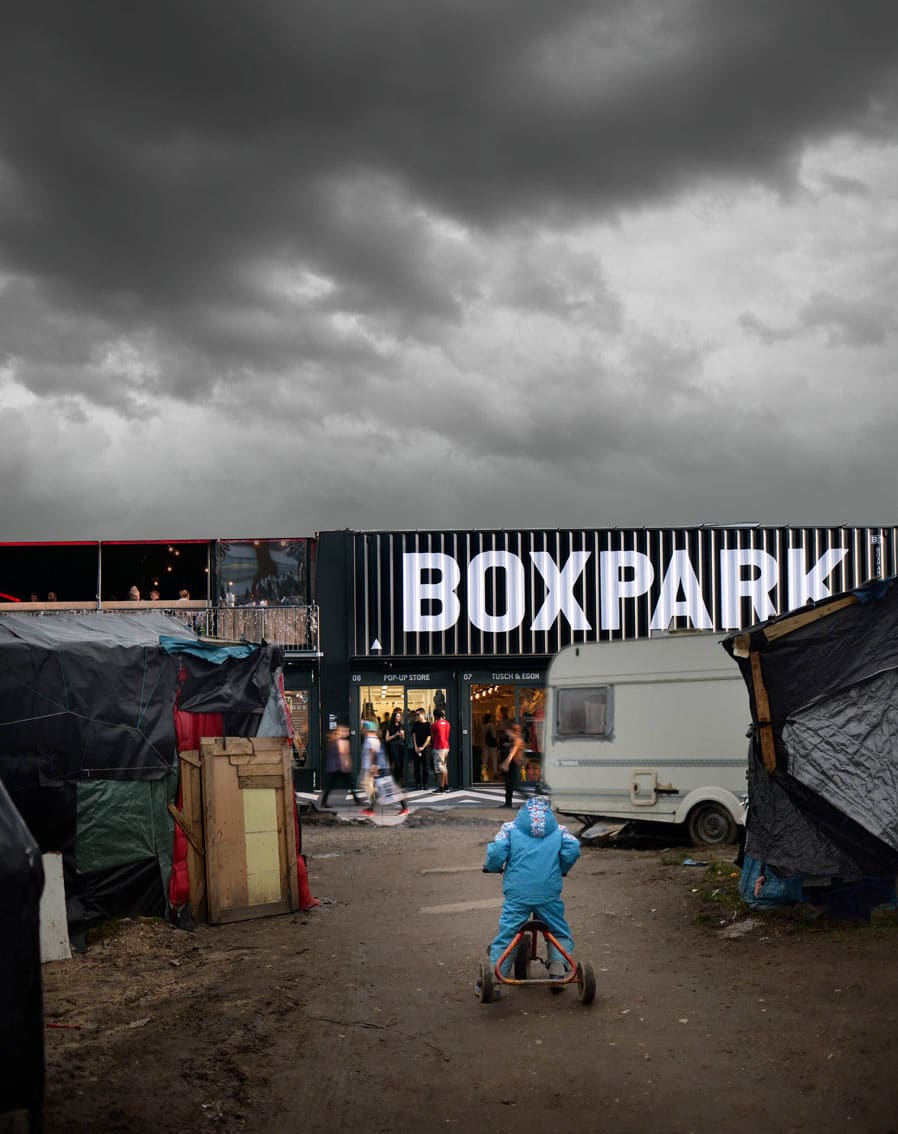 The Shipping Container "is at the core of a highly automated system for moving goods from anywhere, to anywhere, with a minimum of cost and complication on the way. The container made shipping cheap, and by doing so changed the shape of the world economy." (Levinson, 2006 p. 2)
For centuries the expense, risk, and frustration with ocean freight prevented the development of the international trade. Only with time, "as container shipping developed into an entirely new system of moving goods by land and sea, did it begin to affect trade patterns and industrial location." (Levinson, 2006 p. 13)
"These ships and boxes belong to a business that feeds, clothes, warms, and supplies us. They have fueled if not created globalization. They are the reason behind your cheap T-shirt and reasonably priced television... How ironic that the more ships have grown in size and consequence, the less space they take up in our imagination." (George, 2013 p. 3)
In 1956, the American businessman Malcom McLean attempted to use containers, that once were used only on railroads, on ships as well. Since then, container services expanded "to become international, transatlantic, and transpacific." (Freightos, 2016)
Cities such as New York and Liverpool, that for centuries had been the core of maritime commerce, saw themselves unsuitable for the new container trade. This condition signified the beginning of the decline of the old economy. At the same time, the rise of the shipping container helped build a new economic structure.
Consequently, organisations whose ambitions had been purely domestic started pushing themselves into international trade, "exporting their products almost as effortlessly as selling them nearby." (Levinson, 2006 p. 3)
"Almost 90 percent of everything we buy arrives via ship," writes Rose George in her book Ninety Percent of Everything (2013). The largest of these metal boxes can carry 15,000 boxes, which would hold 746 million bananas. This would, approximately, provide a banana for every person in Europe. (George, 2013) The most powerful shipping companies, such as the Danish Maersk, profit as much as global companies like Microsoft. Oppositely, "Microsoft provides the software that runs computers; Maersk brings us the computers. One is infamous. Somehow the other is mostly invisible." (George, 2013 p. 8)
The rise of shipping containers has made possible the low-cost exchange of goods. More importantly, containers have made the trade available for anyone involved in a business.
Following this new found trade accessibility, the shipping container has been associated with forms of illegality.
As Martin states in his article "The Shipping Container," "containers are often used for illicit practices such as human trafficking, narcotics and tobacco smuggling, and as hopeful holds for stowaways hoping to breach national borders." (2013)
These outlawed trades have seen in the metal box what whichever legal company has identified: practicality and low-budgeting.
Many illegal immigrants adopt shipping containers as a way of transport from a country to another. In 2001, as Martin evaluates, thirteen Kurds hid in sealed containers in the Port of Zeebrugge, Belgium, to enter in the United Kingdom. (2013)
The transport had been organised by a smuggling gang, having made the Kurds pay approximately £5,000. Only four of them survived along with their journey to Britain, all the others died of suffocation en route. In spite of the efficiency of the shipping system, fatal errors led to the death of those people:
"The journey from Zeebrugge to the Port of Dover was scheduled to take eight hours, but it actually took five days. The container in which the group was stored was incorrectly... loaded onto a ship bound for the Port of Waterford in Ireland instead of Dover." (Martin, 2013)
By early 2016, Calais refugee camp has been the subject of a new hierarchy developed by the installation of shelters made of converted shipping containers. The containers have been placed on the northeast side of the camp, months before some refugees set fires to the "jungle" as a form of protest to the efforts of the French authorities to dismantle it. On the 26 of October 2016, the camp, that once used to host more than 8,000 refugees, has been cleared. However, the metal dwellings seem to cover the only plot of land left untouched by fire, as well as some other tents and shanties.
The 125 shipping containers housed 1,500 people and, as analysed by Ticktin in her article for the journal The Funambulist, "the containers were a direct response to the current conditions of the 'inhumane and degrading treatment' active in the Jungle." (2016, p. 29) The container as humanitarian choice has been conceived simultaneously as a form of "protection/surveillance and innocence/threat" (Ticktin, 2016 p. 30) to offer a design that could provide a regulatory and austere structure in the camp.
The containers can house twelve people and each of them is equipped with bunk beds, lacking, though, sanitary services. The dwellings are organised in numbered departments and surveilled by CCTV cameras. Moreover, biometric controls were used to register whoever wanted to go in and out.
Shipping containers have been used over the course of the years as a tool of mobilisation for goods and immigrants all over the world. Now we are facing the container as a medium of sedentarism, the same medium that, not long ago, transported provisions for refugees.
As Ticktin claims:
"The biometrics and technological control, the uniformity, sterility and modularity ... all indicate that the camp has tipped toward a politics of containment and repression, rather than one of protection or dignity." (2016, p. 30)
As Calais, other refugee camps have been adopting shipping containers as a form of shelter. Zaatari refugee camp in Jordan, Konik camp in Montenegro, Moria camp in Greece. They are all associated with each other by the same logic: "...containers is simply an economical business decision, and has nothing to do with forms of exclusionary or racist politics." (Ticktin, 2016 p. 31)
Why, then, associating immigrants with containers seems to be such an uncomfortable thing?
Does it enable people to associate refugees with goods?
Ticktin evaluates the duality of this phenomenon by depicting a revealing speculation that does not leave much space to humanity:
"The key difference between refugees and the goods in shipping containers is that the latter has commercial value; refugees are considered to have no value ... and as such, they can be tightly packaged and stored away at the edges of Europe." (2016 p. 32)
A new trend has invaded neighbourhoods of cosmopolitan cities such as New York and London. The shipping container has seen in the building fields a breeding ground where to establish roots. The reason behind this vogue is that modular housing is affordable and functional, and fits well with the restoration of these cities.
Modular constructions have occupied Williamsburg's Richardson Steet in Brooklyn, New York. The "5,000-square-foot-single-family homes" as Alberts writes in her article "Williamsburg's Slanty Shipping Container House Is Stacked," "...are made of 21 containers and includes an outdoor space at every level of the house." (2014)
London, as well as New York, has been overwhelmed by the shipping container as a design object. Places like Shoreditch, Brixton and, more recently, Croydon, are characterised by containerised box parks, which are gaining a notable success. Opened in 2011, for the first time in the heart of Shoreditch, Boxpark is the world's first pop-up mall. It has been designed to fuse "the concepts of modern street food and placing local and global brands side by side." (Boxpark.co.uk, 2016)
After five years from the launch in Shoreditch, Boxpark is taking the leap south of the river into Croydon. Why Croydon? Over the past years, Croydon seems to have become the new home of London's street art movement in spite of its reputation of "rough" area.
Differently, Pop Brixton is a community initiative erected by shipping containers, aimed to provide room for local businesses and free spaces for social events and workshops. Among the main priorities, the project pays its attention in supporting and engaging the community, which is day by day more affected by the London's gentrification.
This urban restoration has transformed part of London into unaffordable hipster rendezvous, and the new container architecture seems to be the symbol of this reality. An example is the demolition of Heygate Estate in Elephant & Castle, which dislocated more than 3,000 residents and led many people to be concerned with the future of their stability within the city.
This phenomenon represents a stark contrast to what we have been witnessing in Calais refugee camp. The shipping container has been a medium of economic, social and political evolution, through its mobility and immobility, which has put commercial goods, provisions, illicit material, and people on the same wavelength.