The Swamp is powered by Vocal creators. You support
Paul Levinson
by reading, sharing and tipping stories...
more
The Swamp is powered by Vocal.
Vocal is a platform that provides storytelling tools and engaged communities for writers, musicians, filmmakers, podcasters, and other creators to get discovered and fund their creativity.
How does Vocal work?
Creators share their stories on Vocal's communities. In return, creators earn money when they are tipped and when their stories are read.
How do I join Vocal?
Vocal welcomes creators of all shapes and sizes. Join for free and start creating.
To learn more about Vocal, visit our resources.
Show less
Second 2020 Democratic Presidential Debate, Part 2 of 2
Winners and Losers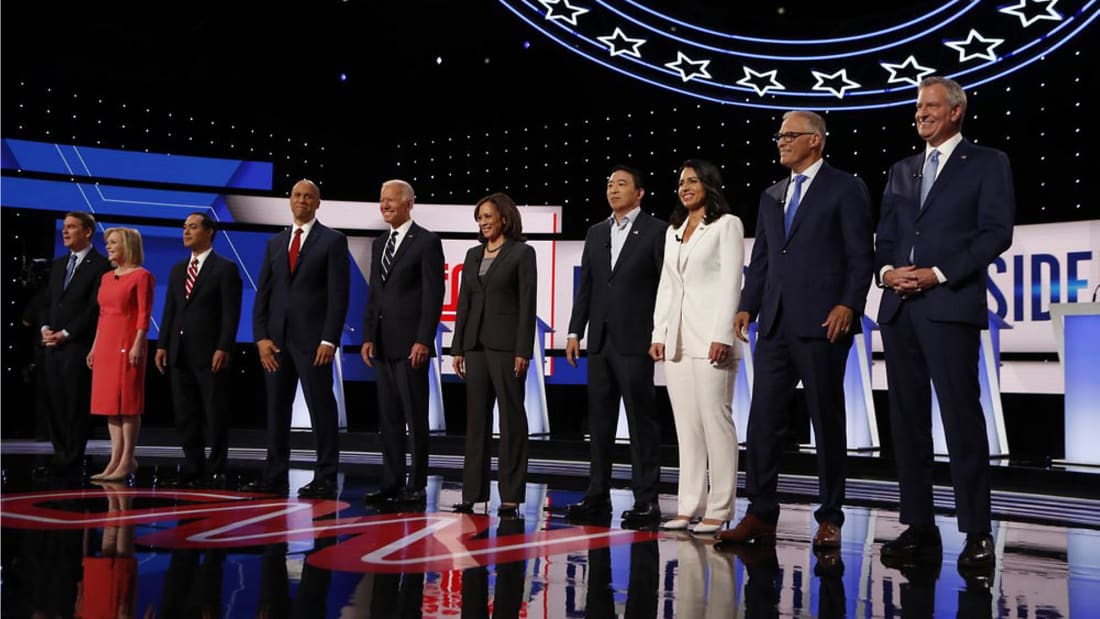 The headline of the second part of the Second Democratic Presidential Debate on CNN last night is that Joe Biden did a lot better than he did in the First Democratic Presidential Debate on MSNBC last month. He was still a little inarticulate at times, and a little too prone to let the moderators interrupt him, but he was very impressive. And so was just about everyone else on stage in Detroit tonight.
Some highlights -
De Blasio is completely right that current, private health care premiums, deductibles, out of pocket expenses, not to mention costs of prescribed medications, are far more expensive than what we would pay in taxes for universal, government-provided heath care. On the cost of pharmaceuticals, good for Biden for highlighting that these obscenely high costs need to be brought under control
Castro and Gillibrand were right to call on De Blasio to immediately fire Eric Garner's killer, officer Daniel Pantaleo (Harris joined in on this call, too.)
Inslee was right to call for end of Senate filibuster.
Biden handled criticism of some of his past decisions pretty well. He explained what he was trying to accomplish at the time, on issues ranging from busing to the Hyde Amendment, and he got support from Gabbard and Bennet.
In general, just everyone on stage was sharp and combative when needed. I'd say the weakest, in terms of ideas and constructive engagement, was Andrew Yang.
One point about Harris: she again wrongly contrasted science vs. science fiction in Democratic vs. Republican positions on climate. Not that the Republican positions aren't fantasy and counter-factual, it's that science fiction is not that, and not the opposite of science. She did the same thing in the first debate last month. Here was my response.
The September debate is next up, and there will no doubt be fewer candidates up on stage for that. I'll be back with an assessment of what should be another exciting, even inspiring, night.