The Swamp is powered by Vocal creators. You support
Joel Eisenberg
by reading, sharing and tipping stories...
more
The Swamp is powered by Vocal.
Vocal is a platform that provides storytelling tools and engaged communities for writers, musicians, filmmakers, podcasters, and other creators to get discovered and fund their creativity.
How does Vocal work?
Creators share their stories on Vocal's communities. In return, creators earn money when they are tipped and when their stories are read.
How do I join Vocal?
Vocal welcomes creators of all shapes and sizes. Join for free and start creating.
To learn more about Vocal, visit our resources.
Show less
Pussy-grabbing in Shithole Countries
A Presidential Primer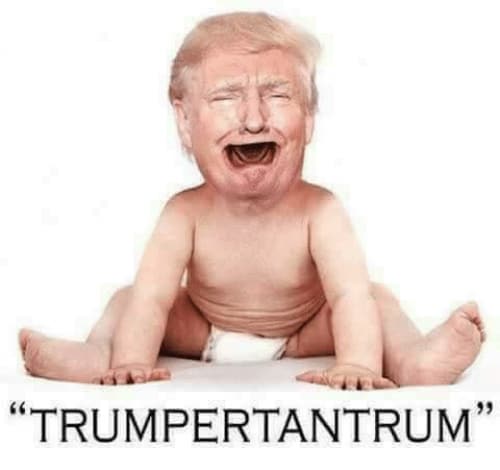 I found a letter yesterday. It was in my late dad's effects, within a folder that also contained my third-grade report card ... and an essay.  
The paper upon which the essay was written was brittle to the touch. I was able to read it though. It went a little something like this: 
When I grow up, I want to be the President of the United States. I want to be the President of the United States, because the strongest world leader of all is a hero, and a role model —
Oh, bull. I didn't conveniently find a third-grade essay in my late dad's effects or anything else. Let's take a different tact. Let's say I had a dream. A vivid dream. It took place 30 years in the future (I'm being optimistic), and I was a patient in a nursing home. One of the volunteers, a cute younger women, asked me about my life. I had lost my filter a long time ago ...
"Once upon a time," I said, "there was a pussy in the Oval Office —"
No. That one doesn't quite work for me either. Doesn't have the ummph I'm searching for. 
What about this. I'm sitting at Starbucks, bored and between meetings, and I'm scribbling the following preamble to this article: In a dystopian future, all of Donald Trump's horses, and all of Donald Trump's men, exiled all of the world's brown people into a "shithole country" alongside the rapists and the terrorists ...
Eh. I'm ambivalent about that one too. I'm ambivalent, period. Can't seem to get it right ...
Fucking Democrats. (When at a loss, blame the left.) 
None of this is working. What am I missing? Wait! A thought ...
How about this? How about ... 
I'm losing my damn patience. How about that? 
That's the problem! I've become dispirited. 
I am sick and tired of Donald J. Trump. Anyone who reads my social media posts knows my very loud, and very opinionated, thoughts on the matter. I do not believe he is Presidential material. I believe he is a role model to no one. I believe he has no grasp on the issues, and I believe his sole reason for running was to promote his brand. 
And then he won. Now what? 
Of course I believe he slept with a porn star. More than one. I believe the golden showers scenario as written in the infamous dossier. I believe he colluded with Russia. I believe he is a money launderer. I believe he's paid for sex, and maybe on a regular basis. 
I believe in Robert Mueller. 
Please, Mr. Mueller. Please validate my belief, as these days I find it more and more difficult to believe in anyone.
Truth is, when I was a child I absolutely did look up to the President of the United States. I looked up to astronauts as well, and I looked up to my parents. But the Presidency of the United States was something we all pondered, if even for a moment. 
Some of your parents may have said, "You're so smart, when you grow up you're going to become President." Mine did. My neighbors' did. 
I grieve for the children growing up today. Role models are human, okay. Role models have flaws. Truth. However, the image of our Presidency will suffer for decades hereafter. Our standing in the world is veering on a cliff. 
Or off, depending on one's perspective. 
And yes, I absolutely will acknowledge that consumer confidence is, conversely, at an all-time high. Why? Should we give infant-king at least that credit? 
No. Because the cliffside still beckons, and this high wire act without a net will certainly, one day, catch up. 
The law of averages, and all that jazz. 
Donald Trump will deny his guilt and throw his usual tantrums, blaming Hillary, or Obama, for his failings. He'll take to Twitter and showcase his "stable genius" to the world. Or he'll blame the FBI. 
Whatevs. 
For now, someone should grab this pussy and deport him to his own personal shithole. 

My name is Joel Eisenberg, and I approve this message.