Killing O'Reilly on TV
What the end of The O'Reilly Factor means for Donald Trump, Fox News and journalism in America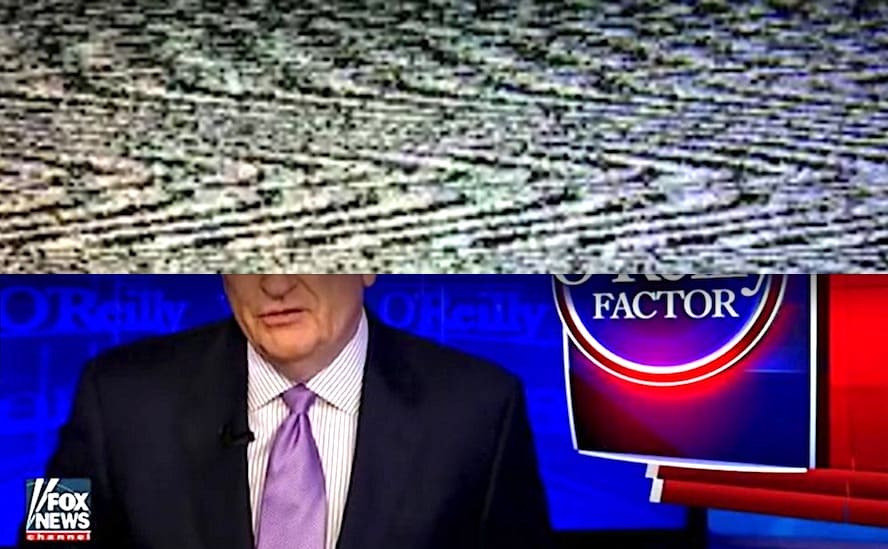 Ladies and gentlemen, this long national nightmare is over. Bill O'Reilly, for 21 years the host of The O'Reilly Factor, the voice and face of the Fox News Channel, and on-air avatar of the Pantone-red conservative movement, has left the Fox News building in Manhattan. Long the subject of sexual harassment lawsuits alleging wanton misogyny, bullying, intimidation and innuendo, O'Reilly was fired on April 19th, reportedly receiving an exit payout somewhere in the well-heeled neighborhood of $25 million.

"I will always look back on my time at Fox with great pride in the unprecedented success we achieved and with my deepest gratitude to all my dedicated viewers," said O'Reilly, 67, in a statement. "I wish only the best for Fox News Channel."
Since then, Fox News has been rearranging its lineup, working to fill a gaping hole in its programming schedule. The fallout of O'Reilly's absence from advertiser-dependent TV will continue for a while, but the impact of his departure will be felt on three fronts more or less immediately, and for maybe longer than "a while":
For House Trump
The absence of O'Reilly from the teleculture takes a major media megaphone away from Donald Trump, the president-apparent. The O'Reilly Factor was an indispensable amen corner for Trump, championing his party, policies and administration, its host performing as the kind of cheerleader Trump's otherwise hard pressed to find in the mainstream media.
The O'Reilly Factor specifically, and Fox News more generally, endowed our asterisk president with credibility, first as a candidate and then in the White House. That relationship with the network won't change much; Tucker Carlson moves into O'Reilly's old prime-time perch with Tucker Carlson Tonight at 8 p.m., and other Fox stars will be shuffled around the Fox News schedule. They'll surely sing The Donald's praises from there.
But their appeal to the public will be more diffused; O'Reilly was a reliable lightning rod, he focused the minds and hearts of conservatives on him and his message, rallying to the cause, and he did it for decades. That level of penetration into the homes and hearts of a core conservative audience won't be easily duplicated, and sure as hell not right away.
◊ ◊ ◊
For Fox News
O'Reilly's departure is a jolt of instant reality, economically delivered. What happened on April 19th might not have happened for months or years to come if not for the steadily rising drumbeat of allegations that surfaced concerning O'Reilly's behavior toward women. That's true for that fiscally cruelest of reasons: O'Reilly was making Fox too much money. For much of the 21 years O'Reilly was at Fox News, his program was the most-watched show on cable television.
The suits in the Fox News e-suites may have thought they had every disincentive not to jettison O'Reilly before. Kantar Media, a media research group, estimated that The O'Reilly Factor generated $446 million in ad revenue between 2014 and 2016. With money like that, and with an estimated nightly average of 4 million viewers (about 730,000 nightly in the coveted 25-54 demographic, per TV by the Numbers), O'Reilly was doing very well for the network's bottom line. Hence, Fox's renewal of his contract in March.
But the reality that announced itself out loud on April 19th — something that Fox News honchos couldn't ignore — actually started weeks before that. A story published April 1 in The New York Times reported that O'Reilly and Fox News had paid about $13 million in settlements to five women who had accused O'Reilly of sexual harassment. According to Kantar Media, the ad time that the deep-pocketed sponsors bought for O'Reilly spots dropped by more than half after the Times story came out. Big-ticket ad buyers like BMW, Mitsubishi, Allstate, mutual fund giant T. Rowe Price, and drug maker GlaxoSmithKline bailed. Fast.
◊ ◊ ◊
It was Madison Avenue's quicksilver decision to act on a shift in the Fox News corporate culture that looked to have begun in July 2016, when Fox News founder and chairman Roger Ailes was cashiered ($40 million payout) after a sexual harassment lawsuit by Gretchen Carlson, a former Fox News host.
When the founder of the company goes down under the weight of such lawsuits and allegations of bad behavior, it follows that a subordinate facing the same allegations, and subject to his own tide of lawsuits, should suffer the same fate.
Anything less would put the lie to what seems like a generational change: a transformation of the "band of pirates" company culture that James and Lachlan Murdoch, sons of Rupert Murdoch (the owner of Fox News parent News Corp), reportedly intend to pursue, as they put their stamp on the company in the years ahead.
For American Journalism
The O'Reilly ouster sends a signal that demagoguery in the guise of news has its limits (as does the public's patience). As Americans say they trust journalists far less than they used to, mainstream media organizations with reputations invested over generations are starting to push back, fighting to reclaim respectability.
In practical terms, this means pushing back against the breathless diktat of "breaking news," and taking the opportunity to pursue one story wherever it goes. The Times April 1 story was an example of that. Media writer Jessica Lahitou observed this in a Bustle essay on April 19th:
"This kind of building coverage that allows reporters to stay with a story over the long haul is exactly the sort of reporting needed in today's era of 24/7 news bytes. It is all too easy to forget details, and how they connect, when confronted with the ceaseless deluge of 'breaking' headlines.
"As the New York Times has proven, staying focused can effect real-world change. ... Refusing to give up on this story led to a tipping point — advertisers and regular Americans simply had enough. And it is precisely this kind of dogged devotion that can help bring about justice in other realms, and restore America's confidence in what good journalism can do."