The Swamp is powered by Vocal.
Vocal is a platform that provides storytelling tools and engaged communities for writers, musicians, filmmakers, podcasters, and other creators to get discovered and fund their creativity.
How does Vocal work?
Creators share their stories on Vocal's communities. In return, creators earn money when they are tipped and when their stories are read.
How do I join Vocal?
Vocal welcomes creators of all shapes and sizes. Join for free and start creating.
To learn more about Vocal, visit our resources.
Show less
If I Die
A Look Into The LGBT Community Nearly Fifty Years in the Making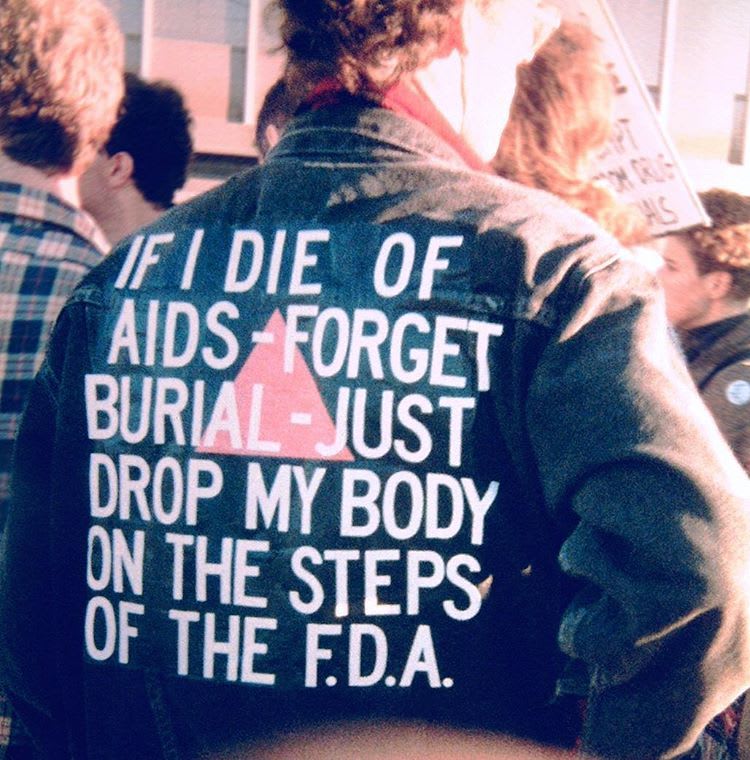 Stonewall Inn, Greenwich Village, Manhattan, New York. Over the course of three days, Stonewall Inn would bare witness to one of the most pivotal protests in the LGBT community. In the early morning of June 28, 1969, there was a police raid on Stonewall Inn, where the LGBT community stood their ground for 3 days against the officers. The inn was owned and operated by the New York Mafia, specifically by the Genovese crime family which was operated by Vincent "The Chin" Gigante. During the late sixties, the mafia in New York owned and operated many of the gay bars and clubs throughout Manhattan.
Despite offering poor conditions, watered down alcohol, no fire exit, and is accused of the spread of hepatitis throughout the LGBT community, the mafia Inn offered a safe haven for drag queens, transgender men and women, male prostitutes, butch lesbians, and the homeless youth of Manhattan. Due to the Inn being under mafia control, it was left alone by the Sixth Precinct police force due to a whopping payout of twelve hundred dollars a month.
Raids at Stonewall inn occurred roughly once a month, with the owner, management, and employees usually being tipped off. Yet, on June 28 at roughly 1:30 am, a police raid occurred that no one was aware of. Drag queens refused to leave with the cops, and the gay men refused to produce their identification cards to police officers.
Police officers assaulted the lesbians in the bar after frisking them, and a crowd began growing outside. People were assaulted by police officers as they were thrown out, being kicked and hit by the officers as they waited for patrol cars to load the bootlegged alcohol into. Handcuffed patrons escaped after being left unattended and violence broke out. Beer cans and coins were thrown at the cops as the crowd called them "pigs" and "faggot cops."
The demonstration lasted three days, the Stonewall Inn was burned by the mafia during the demonstration. The riot at Stonewall Inn gas lighted the gay rights movement where even now in 2018, the community finds themselves fighting for their rights with just as much grit. 
On October 6, 1989, the city of Laramie, Wyoming was rocked by the brutal murder of twenty-two-year-old Matthew Shepard a young college student at the University of Wyoming who was part of the LGBT community. After a night out in town, Shepard took an offered ride from Aaron Mckinney and Russell Henderson who instead of taking him home, drove Shepard to a rural area, tortured, beat, and pistol-whipped him before leaving him out there. Matthew was found the following day, suffering from hypothermia and several skull fractures, his face was completely covered in blood aside from where his tears had washed clean. Matthew was taken to a nearby hospital where he would later die from his injuries after being transferred to a hospital in Colorado. Matthew was also HIV positive; his mother, Judy learned about his HIV status as her son lay dying in the hospital. Mckinney's girlfriend said that Mckinney and Henderson were not under influence from any substances. Both men tried to persuade their girlfriends to provide alibi's for them and dispose of the evidence. Both men were sentenced to life in prison and their girlfriends were charged with accessory to murder. 

Septemeber 22, 2010, in Piscataway, New Jersey, eighteen-year-old Tyler Clementi committed suicide by jumping off the Washington Bridge to his death. Tyler Clementi committed suicide due to the fact that his roommate Ravi, who were both attending Rutgers University, filmed him with another man without his knowledge. Ravi proceeded to post the video via Twitter and encouraged people to watch again when Clementi met with the same man. Clementi's death helped shine light to the cyberbullying that people face in the LGBT community. 
 Fast forward to June 12, 2016; Omar Mateen, a twenty-nine-year-old man opened fire in the Pulse nightclub in Orlando Florida where he would kill 49 people and subsequently injured another 53. Witness say that Mateen was unaware that it was a gay club, asking the bouncer where all the women were. Witness also say that Mateen pledged his allegiance to ISIL and labeled the mass killing as a terrorist attack. Regardless of whether or not Mateen's agenda had anything to do the LGBT community, it is still one of the most substantial losses the gay community has faced, with nearly all of the victims being from the Hispanic/Latin community since the club was hosting a Latin Night. The Pulse club shooting has been labeled as a terrorist attack, known as one of the largest losses of human life since 9/11.
Over the course of fifty years, and with the aforementioned incidents, the LGBT community has seen an extreme improvement, yet the community is still not there. With the Defensive Marriage Act being overturned under the Obama administration, and also with President Obama changing Hate Crime legislation to also include crimes committed against the LGBT community following the brutal killing of Matthew Shepard, there have certainly been many changes. Yet the community cannot forget that hate crimes still happen, roughly 67% of trans women of color will face violence in their lifetime. 
There is still a long way to go.