The Swamp is powered by Vocal creators. You support
Johnny Vedmore
by reading, sharing and tipping stories...
more
The Swamp is powered by Vocal.
Vocal is a platform that provides storytelling tools and engaged communities for writers, musicians, filmmakers, podcasters, and other creators to get discovered and fund their creativity.
How does Vocal work?
Creators share their stories on Vocal's communities. In return, creators earn money when they are tipped and when their stories are read.
How do I join Vocal?
Vocal welcomes creators of all shapes and sizes. Join for free and start creating.
To learn more about Vocal, visit our resources.
Show less
Head of Council Should Be Arrested for Grenfell Tower Fire
Nick Paget-Brown should face criminal proceedings.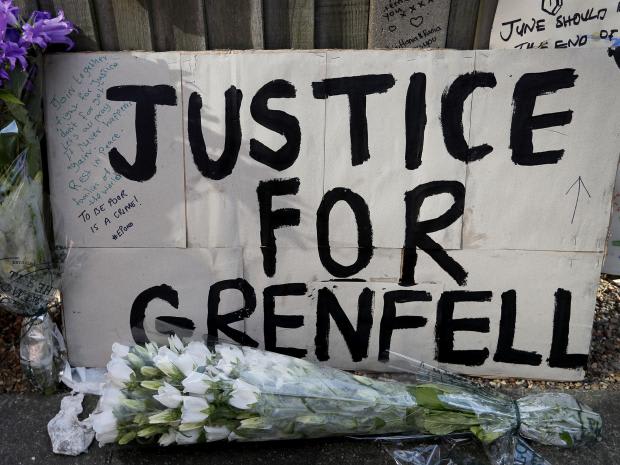 The leader of the Royal Borough of Chelsea and Kensington Council, Nick Paget-Brown, should be the first arrested for the Grenfell Tower fire and the local authorities immediate response. The responsibility for the Grenfell Tower fire is currently being batted around all the guilty parties. But the Conservative head of the local council Nick Paget-Brown has shown a complete lack of respect to all local residents. In his YouTube video entitled 'Meet the New Leader' which was uploaded 23rd May 2013, Councillor Paget-Brown sets out his vision for the future. He doesn't once mention the safety or security of his council constituents, instead, he talks about cost cutting and cracking down on department spending. He speaks of remodelling and reshaping the post-war estates to make them 'attractive' places to live. In this 2013 video, on the Kensington & Chelsea YouTube channel, Paget-Brown talks of increasing the quality of the housing for residents but says nothing about increasing their quality of life.
Since the Grenfell Tower disaster Nicholas Paget-Brown has made it improbable that he will keep his position as the head of Kensington and Chelsea Borough Council. His interview on BBC Newsnight seemed to patronise the residents of the London borough. He starts by defending the refurbishment of the tower block, rather than stating any form of condolence or heartfelt sorrow. His mind is directly thinking about money and the legal implications of any previous decision. To defend the refurbishment of a building that has just contributed to the deaths of a large number of people is a completely unacceptable position, but that is the starting stance of Councillor Paget-Brown. In his interview with Kirsty Wark, he attempts to transfer all blame over to the residents of Grenfell. He says that it was the residents who didn't want delays in the refurbishment that would have resulted from the installation of a sprinkler system.
Nick Paget-Brown is a man who is following the example of Prime Minister Theresa May. He avoids taking any ownership, or responsibility, for any of his actions that result in a negative consequence. He knows the public inquiry that has been called is not legally binding and will serve the political agenda of slowing down and hindering the investigation. In fact, recent public inquiries have had a habit of producing a big puff of nothing. The Child Sexual Abuse Inquiry has been stopped on a number of occasions due to Prime Minister May's selection of chairperson. The Leveson inquiry resulted in the right wing media feeling emboldened by no further regulation. Public Inquiries serve a purpose, they give an opportunity for the truth to be hidden. We need a system that allows us to hold public officials to legal account.
The council's reaction to the community crisis after the devastating fire was truly missing humanity. Councillors were scared to go into the community as though they knew the buck stopped at their doors. The community was left without anybody but themselves, the Metropolitan Police, the NHS, and outside volunteers. The community of Kensington and Chelsea had not only been abandoned by their local Conservative-led government but also abandoned by the UK Tory/DUP coalition of chaos that hides behind security protocol so they don't have to meet with real people. These are the people who supposedly represent the interests of Grenfell residents. These Tory politicians who can't walk the streets of London because they are so despised.
In a just world, when somebody is suspected to be responsible for murder or manslaughter, they would be arrested, charged, tried, and cleared or convicted. But here in Tory Britain, on an estate of global diversity like nowhere else, the poor and underprivileged are legally burnt to death in their own homes.
Our UK political system is clearly corruptible and unaccountable. We must have legal accountability within politics and the Grenfell fire shows us exactly why. The first arrests should include Councillor Nicholas Paget-Brown of Kensington and Chelsea Borough Council, Raymond and Belinda Bailey, director and secretary of the cladding firm responsible for the cladding that obviously caused the fire to spread rapidly which undermined every other fire safety protocol, as well as anyone else who made this death trap possible. But that's not what a public inquiry will achieve, and mark my words, the residents of Grenfell will still be fighting for truth and justice over the next two decades.