The Swamp is powered by Vocal creators. You support
Patricia Sarkar
by reading, sharing and tipping stories...
more
The Swamp is powered by Vocal.
Vocal is a platform that provides storytelling tools and engaged communities for writers, musicians, filmmakers, podcasters, and other creators to get discovered and fund their creativity.
How does Vocal work?
Creators share their stories on Vocal's communities. In return, creators earn money when they are tipped and when their stories are read.
How do I join Vocal?
Vocal welcomes creators of all shapes and sizes. Join for free and start creating.
To learn more about Vocal, visit our resources.
Show less
California Court Ruling Puts iGaming Legislation Hopes on Ice
The latest rejection brings into question the prospect of California ever having a thriving iGaming industry.
California's court of appeal ruled against a Native American tribe operating online bingo games to Californian residents. The latest rejection brings into question the prospect of California ever having a thriving iGaming industry; something most people find bizarre given that it is the most populous state in the U.S. The court decision is one in a long line of legal challenges against the Iipay Nation of Santa Ysabel tribe, which also prohibits other North American tribes from attempting to offer online bingo gaming in the months ahead.
Iipay Nation of Santa Ysabel Tribe overturned by Court of Appeal.
The Iipay Nation launched their online bingo platform back in 2014 and even revealed plans to run an online poker room. The tribe believed it had the authority to operate these sites in line with the Indian Gaming Regulatory Act. This legislation permits acts of gambling on tribal lands that are federally recognized while being subject to the regulations of each state government. However, the state is challenging the legality of these sites in the Court of Appeal, insisting it violates Californian regulations that prohibit iGaming.
In 2016, the Southern District of California judged that the tribal sites violated the U.S.' Unlawful Internet Gambling Enforcement Act (UIGEA). The tribes attempted to get this decision overturned at the Court of Appeal, but the decision was recently upheld, leaving tribal and commercial casinos in a state of limbo.
How many federally recognized casino tribes operate in California?

At the time of writing, there are 58 Native American tribal casinos in operation throughout California, generating annual gambling revenues of $7 billion for the state. That number is rising all the time, with several casinos also in planning and construction. Tribal casinos are more like Las Vegas-style casinos than specific card rooms. That's because they are permitted to operate slot machines, video poker machines, and a string of traditional table games. Furthermore, these tribal resorts boast poker rooms, bingo halls, and off-track betting facilities, making them quite popular and profitable venues throughout the state.

The Power of the Unlawful Internet Gambling Enforcement Act
The reason that online gambling remains a taboo subject in California and elsewhere in the U.S. is the existence of the Unlawful Internet Gambling Enforcement Act (UIGEA). Former President George W. Bush signed the UIGEA into law back in October 2006, and it has become one of the most controversial pieces of legislation in U.S. gambling history. Before the UIGEA, the Federal Wire Act of 1961 was the main legal statute regarding the concept of the U.S.' iGaming industry. It was a somewhat outdated piece of legislation, covering antiquated telecommunications. In 2002, a ruling prohibited the electronic transmission of data for the purposes of sports betting, but this did not cover traditional casino gaming. It was, however, the eventual motivation for the creation of the UIGEA.

There are five clear aims of the UIGEA:
Making it easier to enforce gambling laws on cross-border betting (Section 5361)

Prohibiting bets or wagers on games subject to chance as well as sports events and contests (Section 5362)

Clamping down on iGaming operators and financial institutions, prohibiting the acceptance of money for online gambling purposes (Section 5363)

Designing and implementing ways of identifying and blocking transactions to iGaming sites (Section 5364)

Enabling the U.S. and state attorney generals to obtain temporary restraining orders and permanent injunctions to stop restricted transactions to iGaming sites (Section 5365)

Sports Betting Explicitly Outlawed in California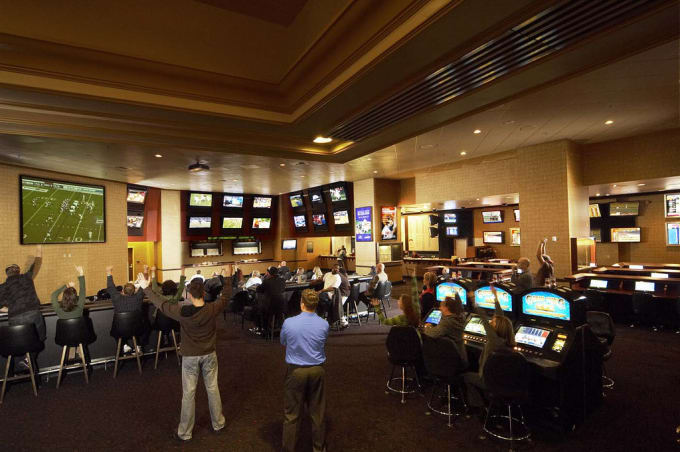 Aside from wagering at online casinos and poker rooms, both online and offline sports betting remains criminal in California. That's despite a Supreme Court ruling to overturn a federal ban, which prevents states from making sports betting legal. And with speculation increasing regarding the legalization of sports betting in California now that the federal ban was lifted, there is work to be done.
At the time of writing, only four U.S. states can legally offer sportsbooks: Nevada, Montana, Delaware, and Oregon. Unsurprisingly, Nevada is the only state with a fully-functioning bookmaking industry. What confuses many is that there is nothing stopping offshore sportsbooks from offering Californians to place wagers. It's a dangerous position for bettors, as the state can prosecute if caught. Waiting for the demystification of the iGaming industry in the U.S. would appear to be a safer bet for Californians right now. The U.S.' iGaming industry looks like a veritable minefield in comparison to the U.K. iGaming sector, which is a flourishing online landscape of pioneering platforms and games. Many of which are now available on mobile devices, such as Wink Bingo's new mobile app, which offers online bingo and slots on all mobile operating systems. Indeed, the U.K.'s Gambling Commission takes a much less punitive stance than their American counterparts, which might be a good lesson from which the U.S. can learn.
What does the future look like for iGaming in California?
The Iipay Nation of Santa Ysabel's negative result at the Court of Appeal would suggest that iGaming is still some way from becoming a household industry in California. Nevertheless, there is hope from both the tribal and commercial sides that a motion could pass in the next year or two where online poker and online sports betting operate in perfect harmony. Pennsylvania is due to unveil its iGaming industry in the coming months, and although it's a shame that the Golden State's lawmakers have not seen fit to follow suit, if Pennsylvania makes a success of it, California and others will be far more likely to take a proposal seriously.