The Swamp is powered by Vocal creators. You support
John Heckenlively
by reading, sharing and tipping stories...
more
The Swamp is powered by Vocal.
Vocal is a platform that provides storytelling tools and engaged communities for writers, musicians, filmmakers, podcasters, and other creators to get discovered and fund their creativity.
How does Vocal work?
Creators share their stories on Vocal's communities. In return, creators earn money when they are tipped and when their stories are read.
How do I join Vocal?
Vocal welcomes creators of all shapes and sizes. Join for free and start creating.
To learn more about Vocal, visit our resources.
Show less
Bryan Watch: May Week 1
Steil votes against action on climate change.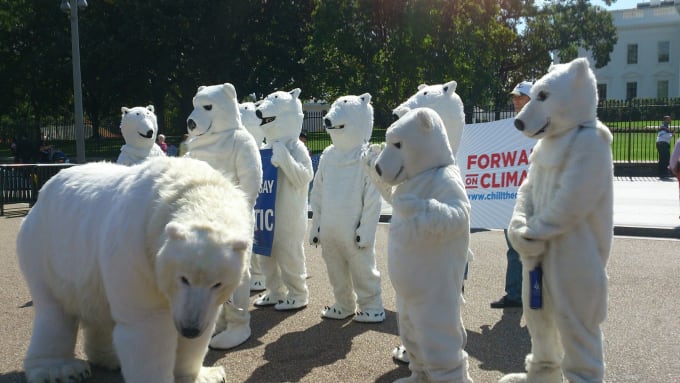 Bryan Watch: May Week 1
Congress is back in session, so it's time to take a look at what they've been up to.
The big issue of the week for the House was HR 9, the Climate Action Now Act. The bill would require the Trump Administration to come up with a plan to implement the carbon emission reduction standards created by the 2015 Paris Convention on Climate Change.
The plan would require the United States to reduce greenhouse gas emissions by 26 to 28 percent below 2005 levels by 2025, and confirm that other major countries are doing their part to live up to the Paris Agreement. HR 9 would also prohibit any funds from being used to withdraw from the Paris Agreement. The bill is a direct challenge to the Trump Administration on the issue of climate change. In June 2017, Trump announced that the US would withdraw from the Paris accords.
The Climate Action Now Act passed on a party line vote of 231 to 190, with only three Republicans voting in favor: Vern Buchanan (FL-16), Brian Fitzpatrick (PA-1) and Elise Stefanik (NY-21).
Rep. Steil also joined almost all other Republicans in supporting a poison pill motion to recommit by Andy Barr of Kentucky that suggests that clean energy technology would cost American jobs. Justin Amash of Michigan was the only Republican to vote against such foolishness.
There were eight amendments to HR 9, which the House voted on. Steil, to his credit, supported five of the Democratic amendments. Most were tweaks on what the report should cover. They were sponsored by Eliot Engel (NY), Jefferson Van Drew (NJ), Kim Schrier (WA), Lizzie Fletcher (TX) and Katie Porter (CA). While Engel is a veteran, the other four are freshmen.
However, Steil also voted for amendments by Rep. Paul Gosar of Arizona to eliminate the section which prohibits withdrawal from the Paris Accords (RC 177, May 2), and a motion that the Paris Accords should be treated like a treaty (RC 176, May 2). And Steil voted against an amendment by Rep. Adriano Espaillat of New York regarding environmental justice for communities of color, both in the United States and globally (H Amdt 169, RC 175, May 2)
Steil also voted against considering HR 9 (RC 172 and 173, May 2), but it is par for the course for the opposition to oppose anything the other side brings up.
On May 1, Congress also debated H Res 304, which regarded testimony by Michael Cohen, President Trump's personal attorney, before the House Oversight Committee. The resolution suggests that Cohen perjured himself in his testimony, and that the Attorney General should prosecute Cohen for lying to Congress. Predictably, Democrats voted for H Res 304, and Republicans voted against it. Justin Amash was the only Republican to support the rule of law when it came to lying to Congress. (RC 174, May 1). Steil continues to enable the Trump administration's reckless disregard for the truth.
The House began the week with some non-party line votes.
On April 30, the House declared May "Financial Literacy Month" in a resolution that opposed the exploitation of senior citizens by scam artists (RC 171). The resolution passed 411 to 6. Since this was the single most bizarre vote of the week, here are the six Republicans who voted against: Justin Amash (MI), Andy Biggs (AZ), Paul Gosar (AZ), Tom Massie (KY), Tom McClintock (CA) and Chip Roy (TX). The same six also voted against the Senior Investor Initiative Act (HR 1876), which passed 392 to 20.
The only other thing before the House was a bill on sanitation and safety conditions for Native American tribes along the Columbia River in Washington and Oregon. The bill passed 396 to 18. (RC 168, April 29)
The crazy caucus award goes to Biggs, Gosar, Massie, and Roy, who voted against all three non controversial bills this last week.
Steil Summary
Total Vote: 17
Partisan: 13 (Bad on 8, Good on 5)
Non-Party: 4