The Swamp is powered by Vocal creators. You support
John Heckenlively
by reading, sharing and tipping stories...
more
The Swamp is powered by Vocal.
Vocal is a platform that provides storytelling tools and engaged communities for writers, musicians, filmmakers, podcasters, and other creators to get discovered and fund their creativity.
How does Vocal work?
Creators share their stories on Vocal's communities. In return, creators earn money when they are tipped and when their stories are read.
How do I join Vocal?
Vocal welcomes creators of all shapes and sizes. Join for free and start creating.
To learn more about Vocal, visit our resources.
Show less
Bryan Watch: Labor HHS Part 2
Steil Doubles Down on Climate Change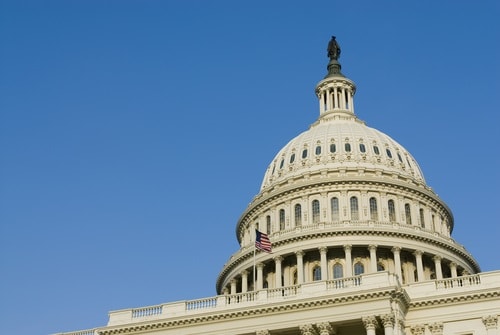 On Tuesday and Wednesday, the House went through another 40 amendments to the Labor-HHS Appropriations Bill (HR 2740). Of those votes 31 were party line and 11 were non party line.
Steil voted with the Republicans 26 out of 31 times, a support score of 84 percent.
A rough summary of amendments this week would be Democrats seeking to push back against the worst ideas of the Trump administration, and Republicans pushing flawed environmental and military policy.
Steil voted against the entire Labor, HHS and Education Appropriations Bill (RC 367, June 19), along with every other Republican. He also joined every Republican but Justin Amash in the motion to recommit led by Rep, Steve Womack (AZ) that would have sent HR 2740 back to the Appropriations Committee, effectively killing the bill (RC 366, June 19).
We'll begin with the worst first: Steil voted twice more this week with Rep. Jim Banks of Indiana to cut funding for the Labor-HHS-Education Appropriations bill by 14 percent across the board (RC 365, June 19; RC 338, June 18; see also RC 289, June 13).
Steil voted FOUR times against spending money on implementing the UN Framework Convention on Climate Change (Arrington amendment, RC 337; Palmer amendment, RC 336; Gosar Amendment, RC 339; Gosar Amendment, RC 327, all June 18). The first Gosar amendment (RC 327) would also prohibit funding for the Nobel Peace Prize winning Intergovernmental Panel on Climate Change and the Green Climate Fund as well. This was full bore climate change denial by Steil.
He also voted against funding a study on the threat global climate change poses to US national security (Visclosky amendment, RC 348, June 18).
In one of the more interesting votes of the session, Rep. Justin Amash (R-MI) sought to limit the powers of the Trump administration over the use of FISA surveillance. Both Republicans and Democrats voted to kill his amendment (Amash amendment, RC 345, June 18).
Supported efforts by Glenn Grothman (Lunatic-WI) to cut spending in the Labor-HHS-Education Appropriations bill by 2.1 percent across the board (Grothman amendment, RC 334, June 18).
Opposed efforts by Steve Cohen of Tennessee to block funding in HR 2740 from going to properties owned by the Trump Corporation. Steil supported using taxpayer money to make Donald Trump richer. (Lowey en bloc amendment (Cohen Amendment 86), RC 332, June 18).
Voted against spending $40 million to promote democracy in Armenia following the Velvet Revolution of 2018 (Speier amendment, RC 330, June 18).
Steil voted to support foolish plans by the Trump administration to break up the Army Corps of Engineers, an idea which faced wildspread bi-partisan opposition (Graves amendment, RC 364, June 19).
Supported building an environmentally destructive mine (Pebble Mine) in Bristol Bay, Alaska, another pet project of the Trump administration (Huffman amendment, RC 363, June 19).
Supported efforts by Michael Burgess (TX) to allow funds in the bill to be used for Trump to build the border wall (Burgess amendment, RC 359. June 19).
Voted with Michael Burgess (TX) to reduce funding for Energy and Water Development projects by 5 percent, at a time much of the Midwest is suffering from massive floods (Burgess amendment, RC 358, June 19).
Opposed Jason Crow (CO) efforts to increase funding for the Department of Defense's Readiness and Environmental Protection Integration program. (Crow amendment, RC 354, June 18).
Opposed efforts by Pramila Jayapal (WA) to prevent the Trump administration from wasting $13 billion on the Long Range Standoff Weapon (Jayapal amendment, RC 353, June 18).
Supports ill-conceived, inherently de-stabilizing move to place Trident II ballistic missiles on submarines (Gallagher amendment, RC 351, June 18).
Supports restarting a costly and unnecessary arms race with Russia (Gallagher amendment, RC 350, June 18, Congressional Record H4725).
Supports the Trump administration's efforts to do an illegal end-run around Congress and sell weapons to Saudi Arabia and the United Arab Emirates (Lieu amendment, RC 349, June 18).
Voted to support the Trump administration's fight against trans-gender individuals serving in the military (Brown of Maryland amendment, RC 344, June 18).
Voted against spending $2 million for civics education under the National Defense Education Program (Langevin amendment, RC 343, June 18).
Voted against spending money to repair aged leaking sewer pipes in Nogales, Arizona (Grijalva amendment, RC 328, June 18).
Voted to cut funding for family planning/reproductive health programs by $750 million (Lesko amendment, RC 324, June 18).
GOOD VOTES June 18-19
After noting all of the terrible votes Steil cast, let's look at the handful of good ones.
* In one of his better votes so far, Steil voted against short-sighted efforts by Mark Walker of North Carolina to cut $19 billion in funding from bilateral economic assistance programs at the Department of State (Walker amendment, RC 335, June 18).
* Also voted against a crazy "there are no costs to carbon" amendment by Markwayne Walker of Oklahoma. This was a serious flat Earth idea, and Steil rejected it to his credit (Mullin amendment, RC 362, June 19).
* Steil supported an amendment by Ann Kuster (NH) to develop lead-free defense electronics (Kuster amendment, RC 346, June 18).
* Voted against a move by Rick Allen (R-GA) to cut state and foreign operations funding by 1 percent across the board (Allen amendment, RC 340, June 18).
* Voted to fund broadcasts in the Sindhi language to the people of Pakistan on Radio Liberty (Lowey en bloc (Sherman amendment #1, RC 339, June 18).
NON PARTY LINE: June 18-19
I am only going to include a couple of the non-party line votes.
One is RC 352, on an amendment by Rep. Lis Blunt Rochester of Delaware. In would enable the caregivers and spouses of 100 percent disabled veterans to use space available on domestic military flights to accompany veterans. Only three members voted against it: Jodey Arrington (TX), Warren Davidson (Ohio) and Andy Harris (MD).
The other is RC 325, an amendment by Rep. Sheila Jackson-Lee of Texas to provide $1 million to fight the practice of female genital mutilation. Six members actually voted against this: Jodey Arrington (TX), Warren Davidson (OH), Tom Massie (KY), Tom McClintock (CA), Tom Rice (SC) and Francis Rooney (FL).