The Swamp is powered by Vocal creators. You support
Iggy Paulsen
by reading, sharing and tipping stories...
more
The Swamp is powered by Vocal.
Vocal is a platform that provides storytelling tools and engaged communities for writers, musicians, filmmakers, podcasters, and other creators to get discovered and fund their creativity.
How does Vocal work?
Creators share their stories on Vocal's communities. In return, creators earn money when they are tipped and when their stories are read.
How do I join Vocal?
Vocal welcomes creators of all shapes and sizes. Join for free and start creating.
To learn more about Vocal, visit our resources.
Show less
10 Facts About Donald Trump You Didn't Know
President #45 is definitely a unique character in American history, even without his 'Apprentice' fame. Here are some facts about Donald Trump most people don't know.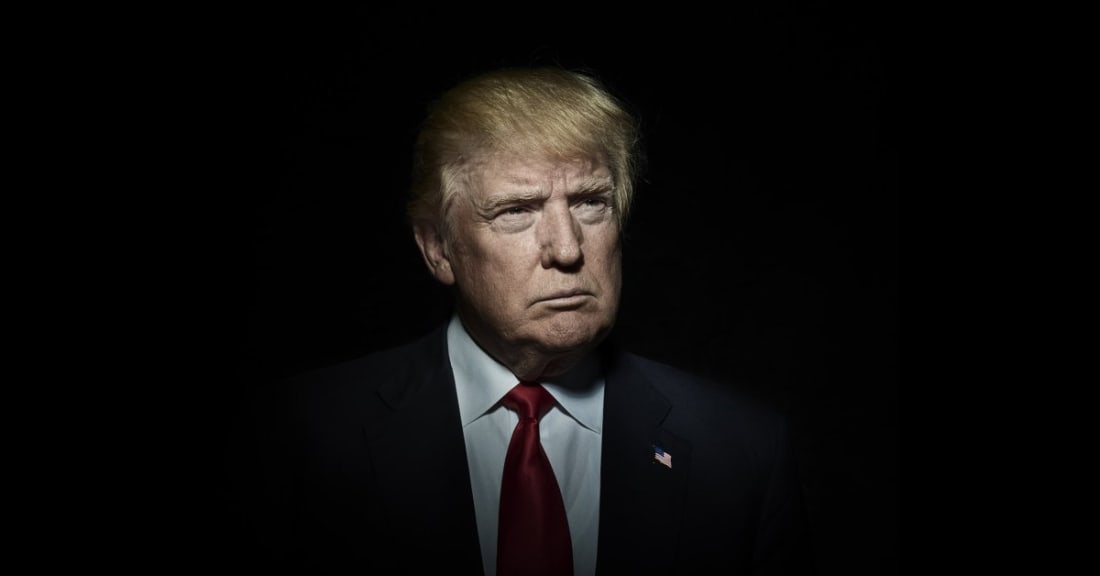 Donald Trump is one of the least popular presidents in American history—if not the most unpopular of all time. Though his policies are controversial and downright cruel at times, it's hard to deny that Donald Trump has definitely become one of the most unusual people to steal the spotlight of American politics.
During his 70-ish years on this planet, Trump has found himself in a lot of capers that would raise many an eyebrow. Even if you set aside his stint on The Apprentice and Donald Trump's Playboy interview, Donald Trump has done (and inspired) some pretty weird things in his days.

Don't believe it? Here are some facts about Donald Trump most people don't know.
Biff from 'Back to the Future' was based on Donald Trump.
The writers of Back to the Future wanted to have a villain that was greedy, egotistical, dishonest, and bully-like in behavior. According to writers who worked on the movie, they modeled the villain Biff after Donald Trump after asking themselves what a Trump presidency would look like.
At the time of the film's creation, newspaper tabloids had already started spewing out many Donald Trump facts that were less-than-stellar. Oddly enough, the director of Back to the Future 2 believed Trump would eventually end up as a president.
At one point, he sold steaks.
Trump is a guy who likes to slap his name onto everything, including presidential coins and medals. That's how we got the Trump Taj Mahal, the Trump Tower, and other Trump-related items bearing his name like books and videos.
What you might not know about Trump's empire is that it once involved meat. During the 00s, Donald Trump struck a deal with The Sharper Image to sell luxury steaks.
Hailed as "the world's greatest steaks," Trump Steaks was a company that lasted only a year. Because, you know, we have Omaha steaks for that purpose.
Want some wine with that beef?
If you think beef is the only kind of product Trump tried to put on the dinner table, you are wrong. One of the classier facts about Donald Trump deals with a sprawling vineyard that he bought in 2012.
The vineyard makes Trump Wine, which is displayed in a bottle that has a big "T" on the front of it. Keeping in line with his affinity for nepotism, he handed the operation to Eric Trump.
Curious about it? You might want to pass on a tasting, even if the vineyard is one of Virginia's largest. The wine itself has been panned by critics, calling it "horrific" and "grape jelly with alcohol."
Additionally, Donald Trump also made vodka called—you guessed it—Trump Vodka. The vodka line ran from 2006 to 2011, with the plant closing due to poor sales.
When he was really young, Donald had blonde hair.
Most people think of Donald Trump and think of that weird brassy-orange hair that he's become so famous for. A photo that was leaked at Oprah found that Trump was a blonde young boy whose hair turned auburn by the time he was a young adult.
These days, he still seems to bleach his hair (erm, toupee?) to keep that strawberry-blonde color we tend to see in newspapers. No news on whether Donald Trump's childhood turned him into a supervillain.
Trump's Atlantic City casino is a pretty dangerous place.
Atlantic City already has a pretty sketchy reputation, and to a point, it's kind of insane to think that the President of the United States had a casino here before he entered the White House. But, truth is stranger than fiction, isn't it?
Trump's reputation in Atlantic City is pretty shady, which isn't surprising considering his alleged mob ties in the town. The sketchiest part of his reputation deals with the Trump Taj Mahal, which currently holds the reputation of being one of the most dangerous hotels in AC.
Murders, assaults, and carjackings have all happened here with staggering rates. At one point, one out of every eight murders in Atlantic City occurred in the Trump Taj Mahal. Unsurprisingly, it's allegedly haunted by one or two people who didn't have a lucky time there.
These days, the Trump Taj Mahal is closed for good and has been replaced by the more family-friendly Hard Rock Hotel. Thus ending one of the most scandalous Trump hotels ever built.
Donald J. Trump owned multiple alcohol companies, but doesn't actually drink.
You'd think that someone who has invested in both wineries and vodka distilleries would probably be pretty into drinking—and in most cases, that's a fair assumption. One of the more surprising facts about Donald Trump is that he doesn't drink or smoke.
Trump's brother was a severe alcoholic who died of side effects stemming from his addiction in 1982. Word has it that he never drank after seeing the damage it did to his brother.
Donald Trump made a cameo in 'Sabrina the Teenage Witch.'
Trump was never a stranger to the spotlight, and he regularly made his way onto a number of television shows, radio shows, and other media outlets. After all, The Apprentice alone shows Trump's love of the camera pretty heavily.
One of the more unusual cameos Trump has made on TV was for the children's show, Sabrina the Teenage Witch. He ended up on camera alongside Ringo Starr and Melissa Joan Hart, showing that strange cameos are definitely his thing.
He's extremely germaphobic.
If you think Donald Trump is a slob, you might want to rethink that image. Trump is notorious for high-fiving people as a way to acknowledge them, and there's a reason for that. He's extremely germaphobic and believes that shaking a person's hand exposes him to more bacteria.
He's called shaking hands "barbaric" and drinks through a straw out of fear that the glass could be dirty.
Believe it or not, multiple people seemed to predict his presidency.
It seems like people had an inkling that Trump was interested in becoming president. Along with the writers of Back to the Future, writers who were working on The Simpsons predicted a similar fate.
In the episode "Bart to the Future," Lisa Simpson refers to the "budget crunch" left by former President Trump. This could be played off as a 2016 election joke, but when you hear about the fact that it aired in 2000, it gets a bit eerie.
When he was young, Donald Trump was a total brat.
Some facts about Donald Trump aren't really that shocking, especially when it comes to his childhood. When he went to private school, he was known as a very bratty and troubled child—even so far back as second grade.
When Trump was a 2nd grader, he had told his music teacher that she didn't know what she was talking about. Then, he punched her in the eye hard enough to leave a bruise. He was almost expelled for the incident.
By the time he was a teenager, his boisterous behavior landed him in a corrective school. That should tell you something, shouldn't it?